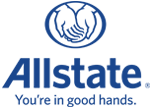 Allstate Renters Insurance gives you coverage for as little as $4 per month.
Allstate Renters Insurance Reviews and Information in New York. Request a free renters insurance quote today from an Allstate agent in N.Y.
Bundling your auto and renters insurance with Allstate can save you a lot of money!
The amount of money you pay for Allstate Renters Insurance depends on a number of things, including the coverage limits you choose.
An Allstate agent can help you review your options so you can choose the type and amount of coverage that fits your needs.
Whether you lose your things because of a fire, a water leak, or a burglary, an Allstate Renters Policy will help keep you covered.
A standard Allstate renters insurance policy includes liability coverage, protection for the renter's belongings.
Listing ID

:

454

Name

:

Allstate Renters Insurance Reviews and Information
---